Products and Solutions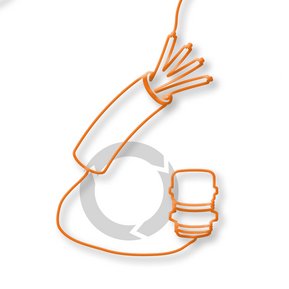 A sustainably produced product requires appropriate processes and structures along the entire value chain. We are working on this to minimise the strain on the planet caused by our products during production and at the customer's site. We want to use resources responsibly rather than simply consume them. Therefore we are developing sustainable product concepts for more efficient use of natural resources, the material efficiency of the product and the environmentally friendly handling of chemicals and waste. These concepts are implemented and integrated into our innovative portfolio in the long term.
In line with this, we developed the world's first lead-free cable glands. Why? Because we are sure that the only way to be successful in the future is to start thinking about tomorrow today. This also applies to the use of suitable connection solutions for your applications and projects. We develop sustainable products before laws or regulations oblige us to do so – as an integral part of our corporate responsibility.
What we are committed to on the product site:
A cable and connector design that is consumption- and production-friendly.
Products designed for reliability and durability with high quality standards: we promise fewer downtimes, lower maintenance expenses and a minimised total cost of ownership (TCO) throughout the service life. This also means minimising the use of resources.
The global use of environmentally friendly materials while simultaneously avoiding substances of high concern. In this regard, we are proactively researching innovative solutions that replace potentially harmful material components wherever possible.
Global monitoring of material regulations: we are assisted by a comprehensive network of companies for monitoring, analysing and implementing global regulations regarding materials used.
Sustainable supplier management, which is proving to be an effective tool particularly with regard to raw materials.
Avoiding unnecessary production waste, recycling of waste and safe disposal of hazardous waste.
Product example: SKINTOP® MS
The world's first portfolio of lead-free brass cable glands comes from LAPP. Since 2020, the most common models of our tried-and-tested SKINTOP® and SKINDICHT® cable glands have been available as lead-free versions, making this a sustainable and future-oriented product alternative in the standard range. Lead-free products are identified by the abbreviation LF at the end of the associated article number.
This means we are already complying with the future REACH and RoHS directives – before the exemption for a lead content of up to 4 percent expires.